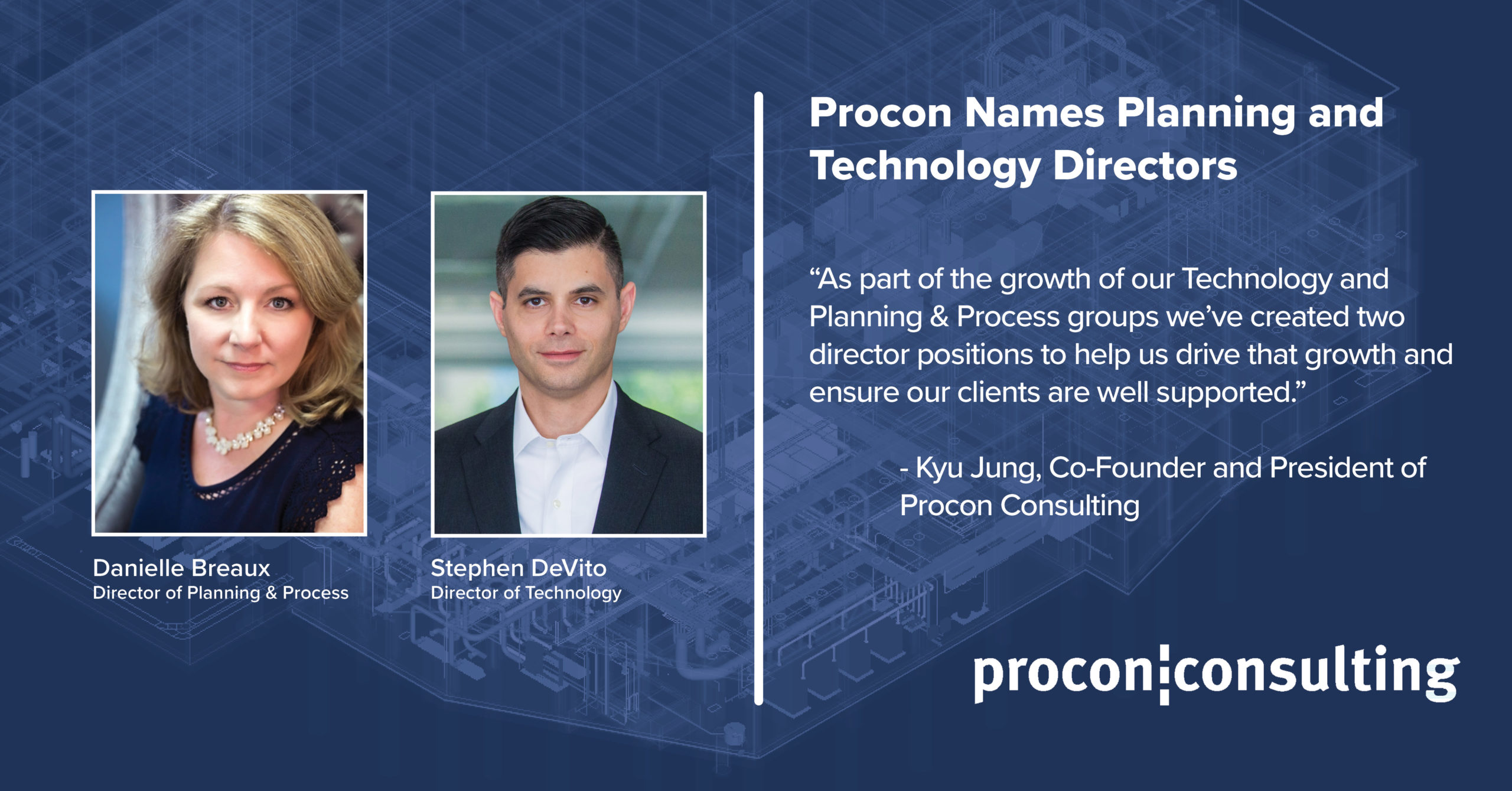 Procon Consulting, a leading program and project management firm, has announced the appointment of directors for their expanding Technology, and Planning and Process divisions. 
Danielle Breaux has been named to lead the Planning & Process group. She will be working with clients across the asset lifecycle to deliver effective customized strategies and solutions that best optimize their facilities portfolio and organizational needs. Danielle has over 20 years of experience delivering multifaceted real estate and facilities portfolio planning and development, project management, design review, regulatory process management, real estate development, master planning and strategic planning for over 30M+ square feet in both the public and private sectors.
Stephen DeVito was named to lead the Technology group and will be responsible for continuing Procon's development of innovative and industry-leading technology solutions. Steve is a technology specialist researching and implementing new ways to improve quality and efficiencies in the A/E/C industry. He is focused on the application of information science and technology to building portfolios to make them more robust and efficient throughout their life cycle phases.
"As part of the growth of our Technology and Planning & Process groups we've created two director positions to help us drive that growth and ensure our clients are well supported," said Kyu Jung, Co-Founder and President of Procon Consulting. "Both Danielle and Steve  are great people who have excelled in their fields. We look forward to their contributions to Procon."
Procon is committed to growing its teams internally as part of its strategic growth plan. For more information about our career opportunities, please visit: www. proconconsultng.com/jobs