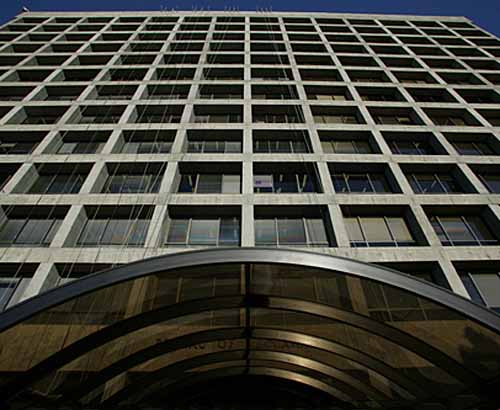 The General Services Administration (GSA) Region 8 has awarded Procon Consulting a contract to provide construction management services for a 2-year, $11 million consolidation project at the Denver Federal Center. Procon will provide construction management and space planning services for the office space consolidation for the Bureau of Reclamation in Building 67 on the Denver Federal Center campus in Lakewood, Colorado.
Built in 1967, Building 67 houses approximately 1,200 Bureau of Reclamation personnel. The consolidation project will reduce the Bureau's footprint by 36% from 275,000 SF to 175,000 SF with a utilization rate of 165 SF per person. The building will remain occupied and operation during construction.
In addition to providing full project management services during design and construction, Procon will provide tenant occupancy services including space planning and move management.
This is Procon's first project for GSA in Region 8.