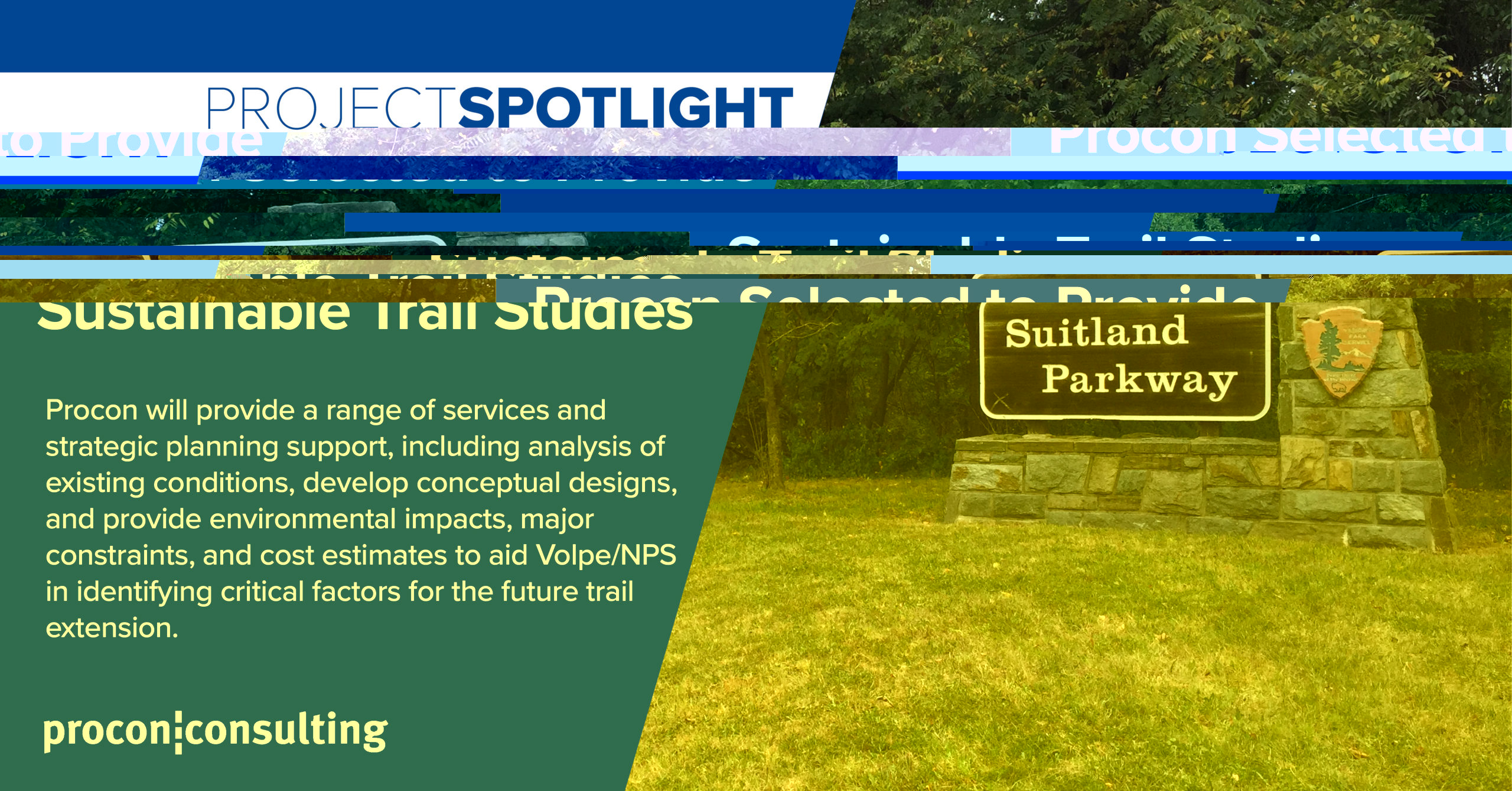 Procon was awarded a task order to oversee a feasibility study on behalf of the National Park Service (NPS) by the Volpe National Transportation Center. The feasibility study of approximately 2.4 miles from the DC/Maryland border to the Henson Creek Trail will be used to design additional trail routes along a corridor owned by NPS. 
Procon will provide a range of services and strategic planning support, including analysis of existing conditions, develop conceptual designs, and provide environmental impacts, major constraints, and cost estimates to aid Volpe/NPS in identifying critical factors for the future trail extension. 
"Building on our diverse capabilities, this latest award enables us to bring a full spectrum of services including technical, design, and construction expertise to support NPS and the Volpe Center," said Mark Ilich, Executive Vice President of Procon Consulting. "By understanding the effects on safety, landscape, and adjacent facilities, we plan to establish a lasting impact on the trail system that enhances sustainable local infrastructure." 
The project study is anticipated to be completed in the third quarter of 2021.