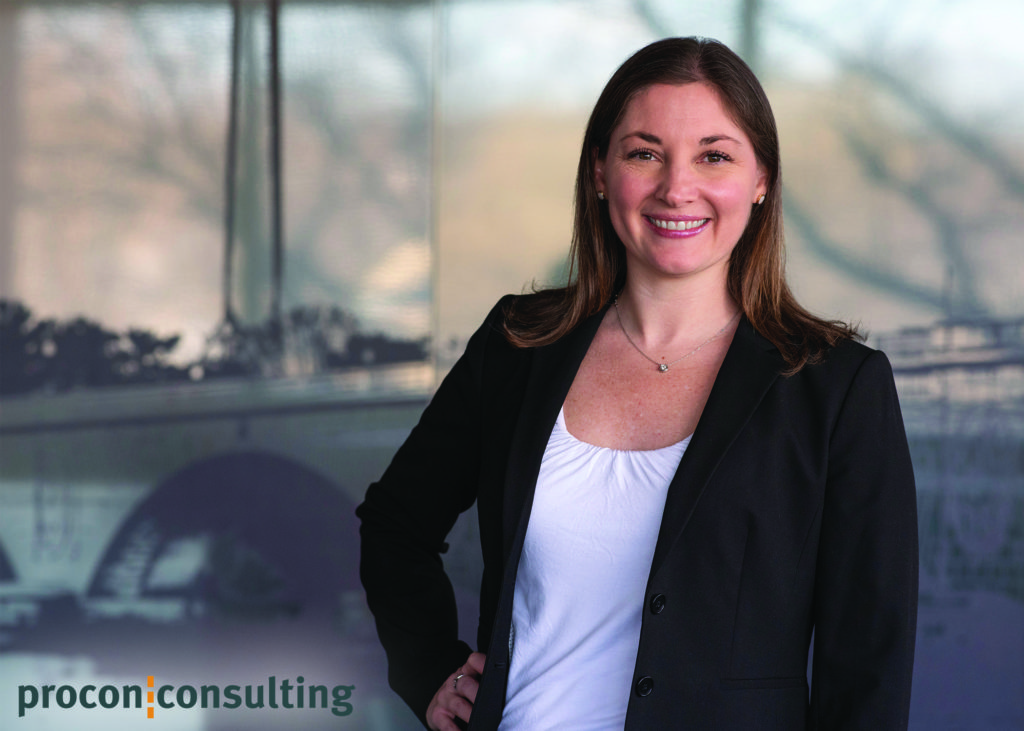 Senior Construction Manager, Alison Stilwell, CCM represented Procon at The American Subcontractors Association (ASA) and The National Association of Women in Construction's (NAWIC) joint celebration of National Women in Construction Week.  The event, Women Breaking the Mold in Construction, featured a dynamic panel of speakers who provided an analysis of the current position of women in the construction industry as well as shared how their past experiences have shaped who they are today and offered insightful guidance for the continued success of all women in construction.
The attendees were treated to a sneak preview of "Hard Hatted Woman"; Lorein Barlow's documentary film about women in the construction trades prior to the panel discussions. The speakers, Jennifer Bognet, Monique Holley, Tara McCarthy, Natalie Mogrovejo, and Jennifer Sproul represented a broad spectrum of occupations within the construction industry.
"This evening was a wonderful opportunity to continue demonstrating how women are making positive and prolific changes in the construction industry," Stilwell said. "Events such as these help engage and invigorate women's participation in the field of construction and strengthen relationships across the broad range of disciplines within this industry."
Both NAWIC and ASA are organizations that aim to increase personal growth within the industry by providing educational opportunities, networking events, member support and positive business environments.