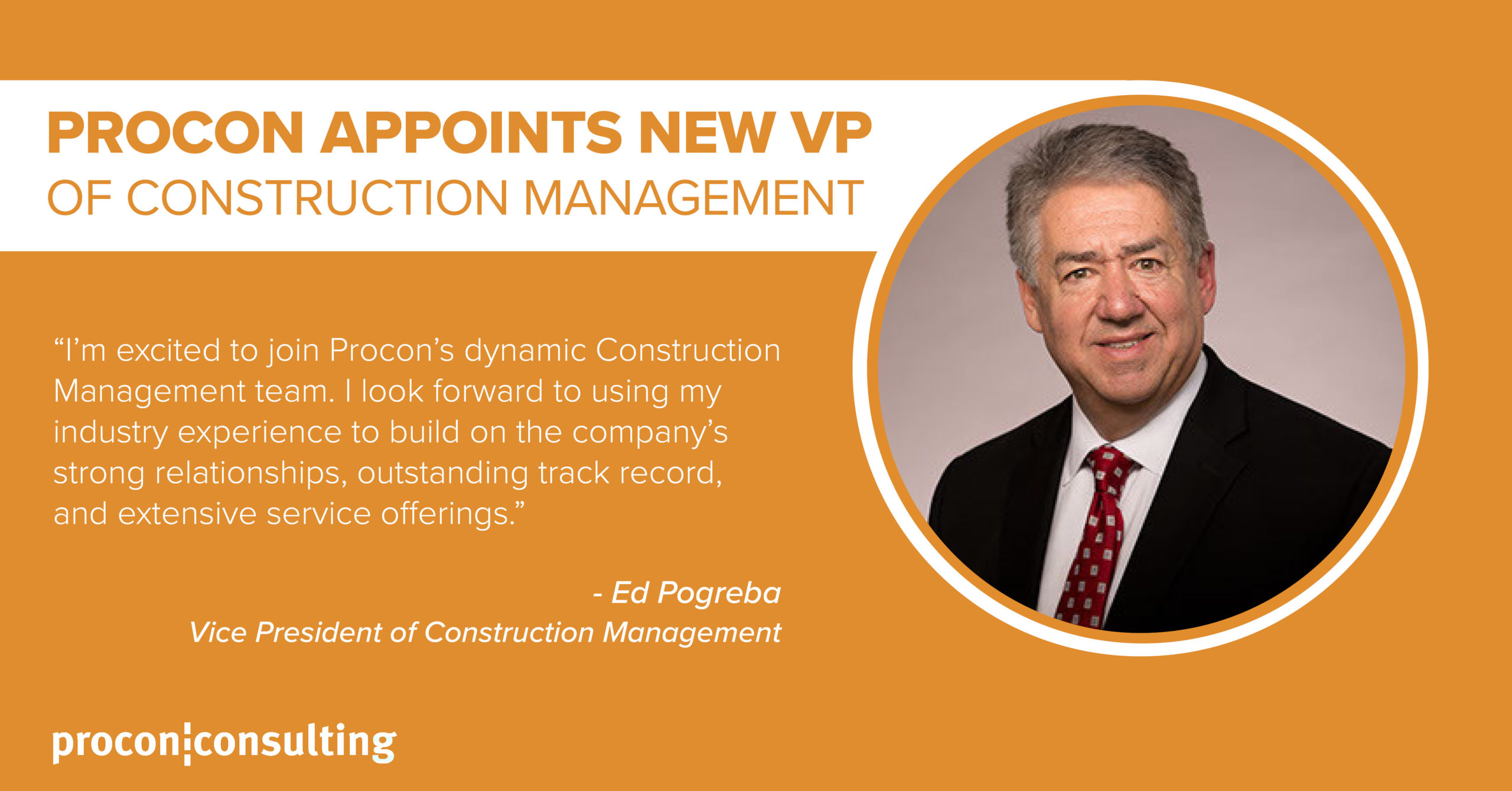 Procon Consulting, a full-service program and project management firm, announced today that Ed Pogreba has joined Procon as their Vice President of Construction Management. With more than 30 years of experience, Ed is a nationally recognized leader in the Project Management/Construction Management industry. 
Bringing his extensive multi-sectored background, Ed will lead and direct Procon's strategic growth in existing markets and expand its reach into other sectors and further broaden our Construction Management group's opportunities and capabilities. 
"I'm excited to join Procon's dynamic Construction Management team." said Ed Pogreba. "I look forward to using my industry experience to build on the company's strong relationships, outstanding track record, and extensive service offerings."  
"Ed is a well-recognized and respected construction professional with a vast portfolio of successful and notable projects," said Kyu Jung, President of Procon Consulting. "We continue to make significant investments in our approach and personnel in order to leverage our success and further support our clients. Ed will assist in implementing new initiatives to keep growing our business, our teams, and continue to create value for our clients. We are thrilled to welcome him and excited about the talent he brings to our team."
In addition to 23 years with Jacobs Engineering, where he served in a variety of roles including Vice President of Buildings and Infrastructure, and National Operations Manager for Jacob's Project Management Company, Ed has worked with STV, Arcardis, and Bechtel Power. He is an active member of the Construction Management Association of America (CMAA), currently serving on the Board of Directors for the Association and the Foundation, an Arbitrator appointed by the American Arbitration Association.