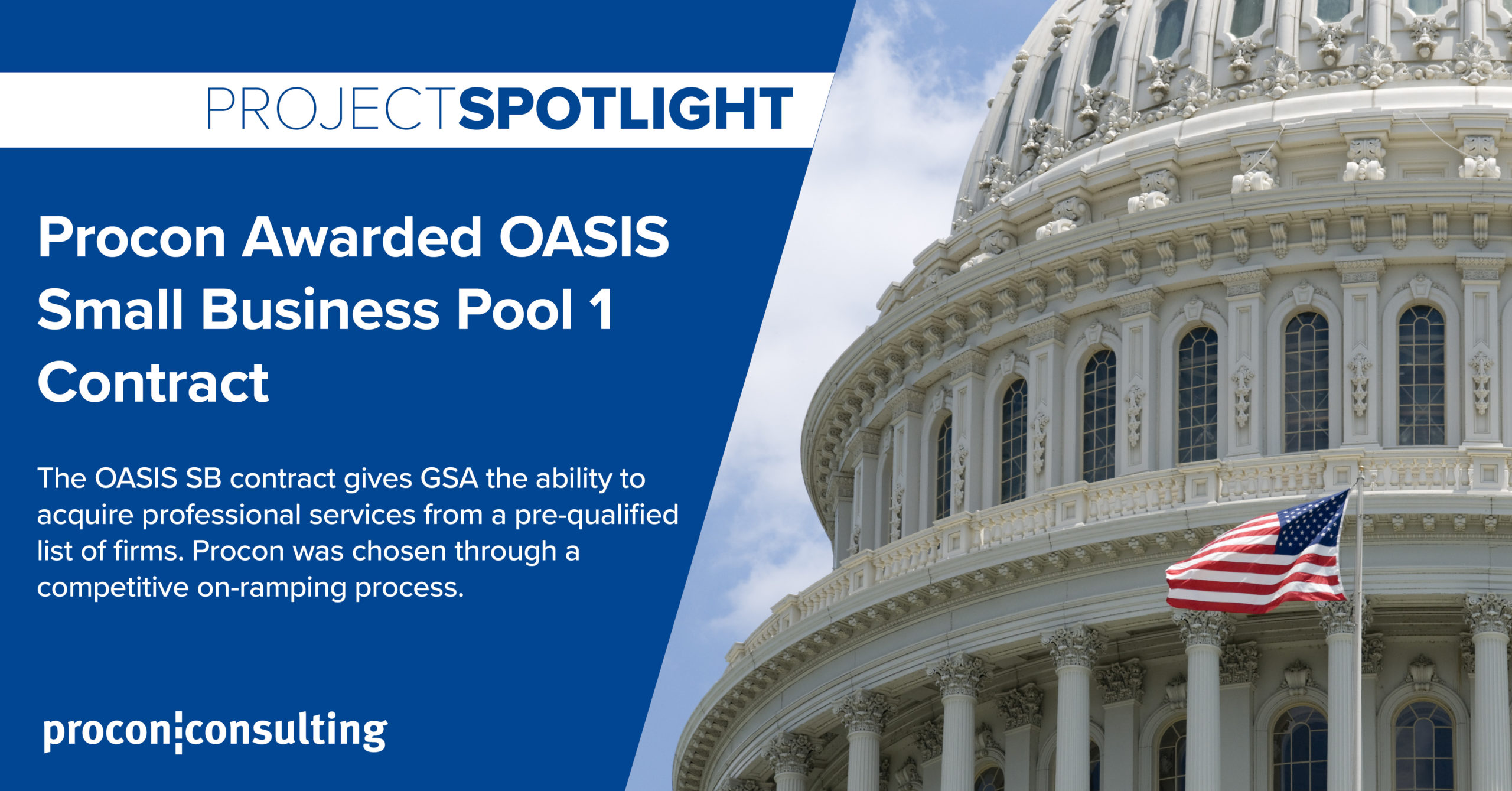 The General Services Administration (GSA) has awarded Procon a contract to provide Program Management Services under the One Acquisition Solution for Integrated Services (OASIS) Small Business (SB) contract vehicle. The OASIS SB contract gives GSA the ability to acquire professional services from a pre-qualified list of firms. Procon was chosen through a competitive on-ramping process.
The services to be provided under OASIS SB are intended to meet the professional service mission requirements of all Federal agencies, including all organizations within the Department of Defense (DoD) and National Security Community.
"We are very excited to be awarded the OASIS Small Business contract," said Kyu Jung, Procon's Co-Founder and President. "This award opens up more opportunity for Procon to showcase the strength of our expertise and continue to provide success to projects nationwide." 
The recent award announcement is only for the next top 89 ranked offers, including those tied at the 89th position. Evaluations for the remaining 61 anticipated awards in OASIS SB Pool 1 are on-going. 
For more information or questions, please contact Kyu Jung, kjung@proconconsulting.com.