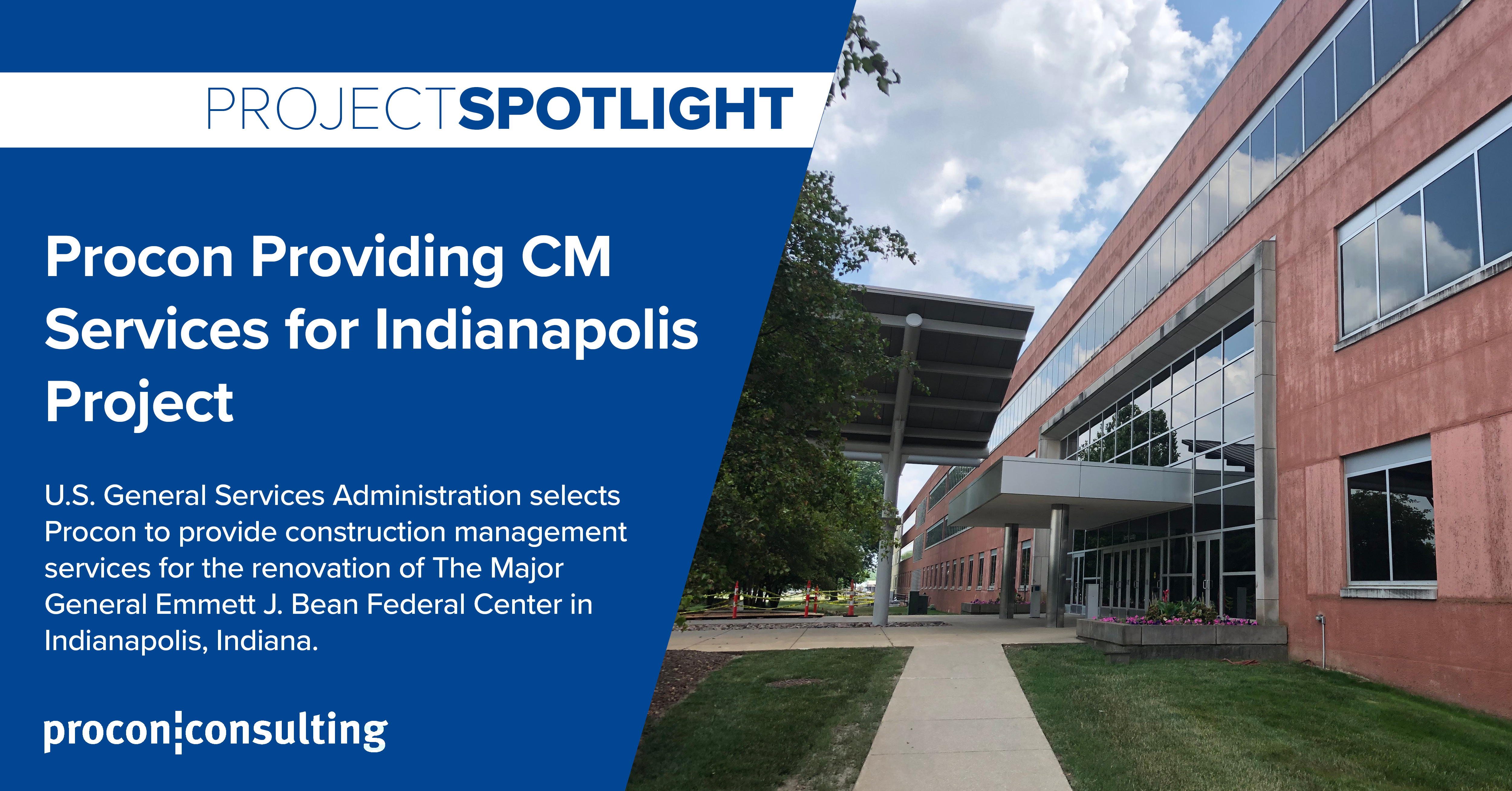 Procon was selected by the U.S. General Services Administration to provide construction management services for the renovation of 200,000 square feet at The Major General Emmett J. Bean Federal Center (MGEJ Bean Center). 
Until its closing in 1995, the 3-story building of approximately 1.6 million gross sf was owned by the Department of Defense and used as part of Ft. Benjamin Harrison, a former military installation. Ownership of the building was transferred to GSA in 1996 and was last renovated in 2003 for modernization and into a multi-tenant office space.
Procon will be managing the design and construction, providing BIM oversight, cost estimating, and scheduling support services. The design management services will address renovations and alterations of the vacant space to meet the functional requirements of prospective tenants, fulfill policy and regulatory criteria, and provide state of the art workplaces that help define interior design standards for the building. The space will consist of primarily general office space including both open and private office areas, ancillary and support spaces such as conference rooms, secure sensitive areas, storage, and laboratory. 
This project will include and painted wall murals in the public spaces of the building by Brooklyn artist Adam Cvijanovic. The art will combine the building's historic legacy and purpose by featuring iconic battle sites from locations all over the world that military forces from the United States have fought in.
"Last week I traveled to Indianapolis for two kick off meetings one for end user communications and the other with the design team," said Cathy Bartlett, CCM, PMP, Procon's design and construction manager. "Both groups are eager to get started."
The project is anticipated to be completed early 2023.